Review: The Quest for El Dorado: Heroes & Hexes
Delve back into the jungle with powerful heroes, crippling curses, and more.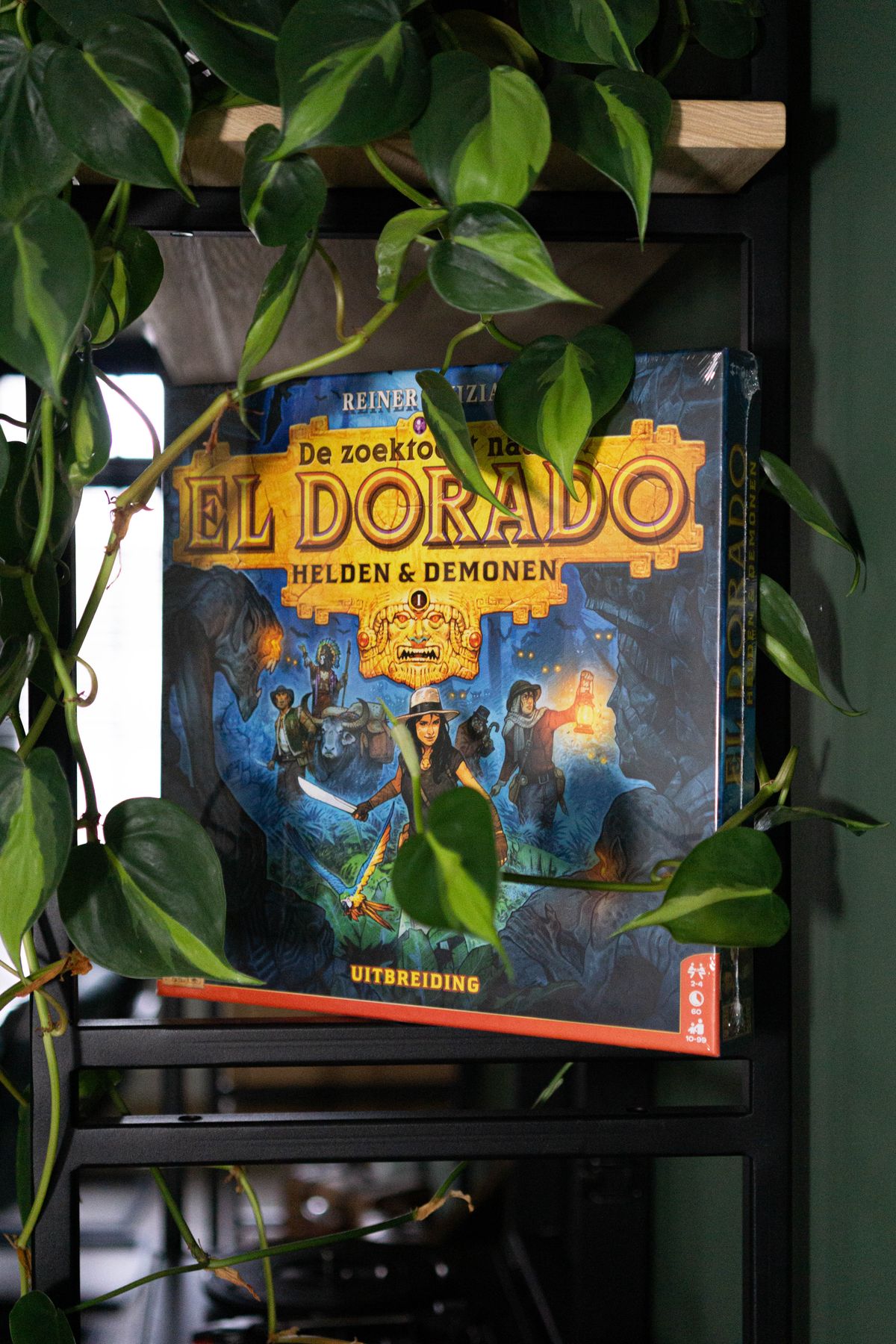 Delve back into the jungle with powerful heroes, crippling curses, and more.
Designed by Reiner Knizia and published by 999 Games
👤  2-4 players
🧩  Deck Building, Race, Grid Movement
⚖️  Light (For Families)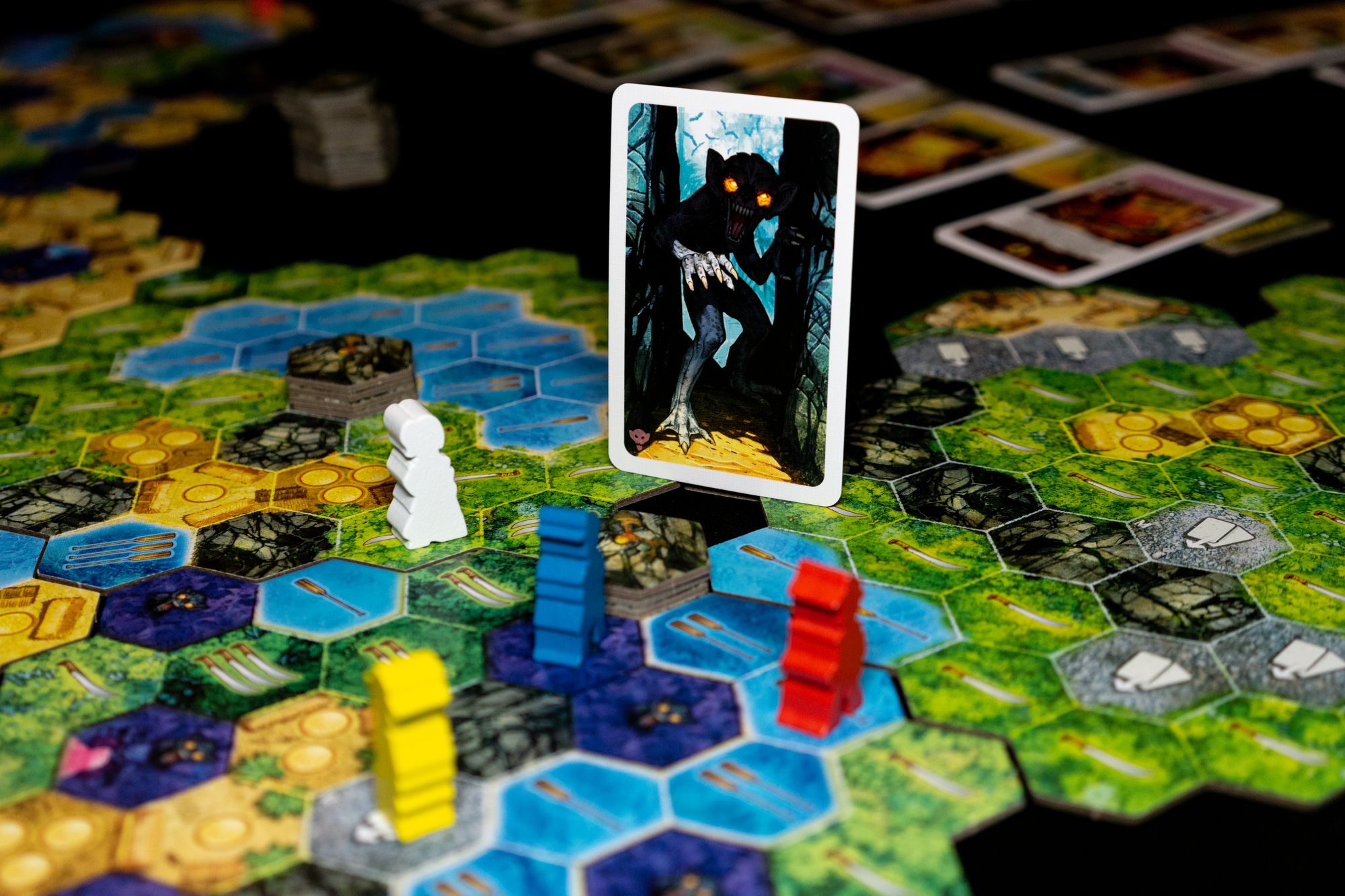 Overview
The Quest for El Dorado: Heroes & Hexes (or Helden & Demonen) is an expansion for The Quest for El Dorado. If you're not familiar with The Quest for El Dorado, checkout my review of the base game: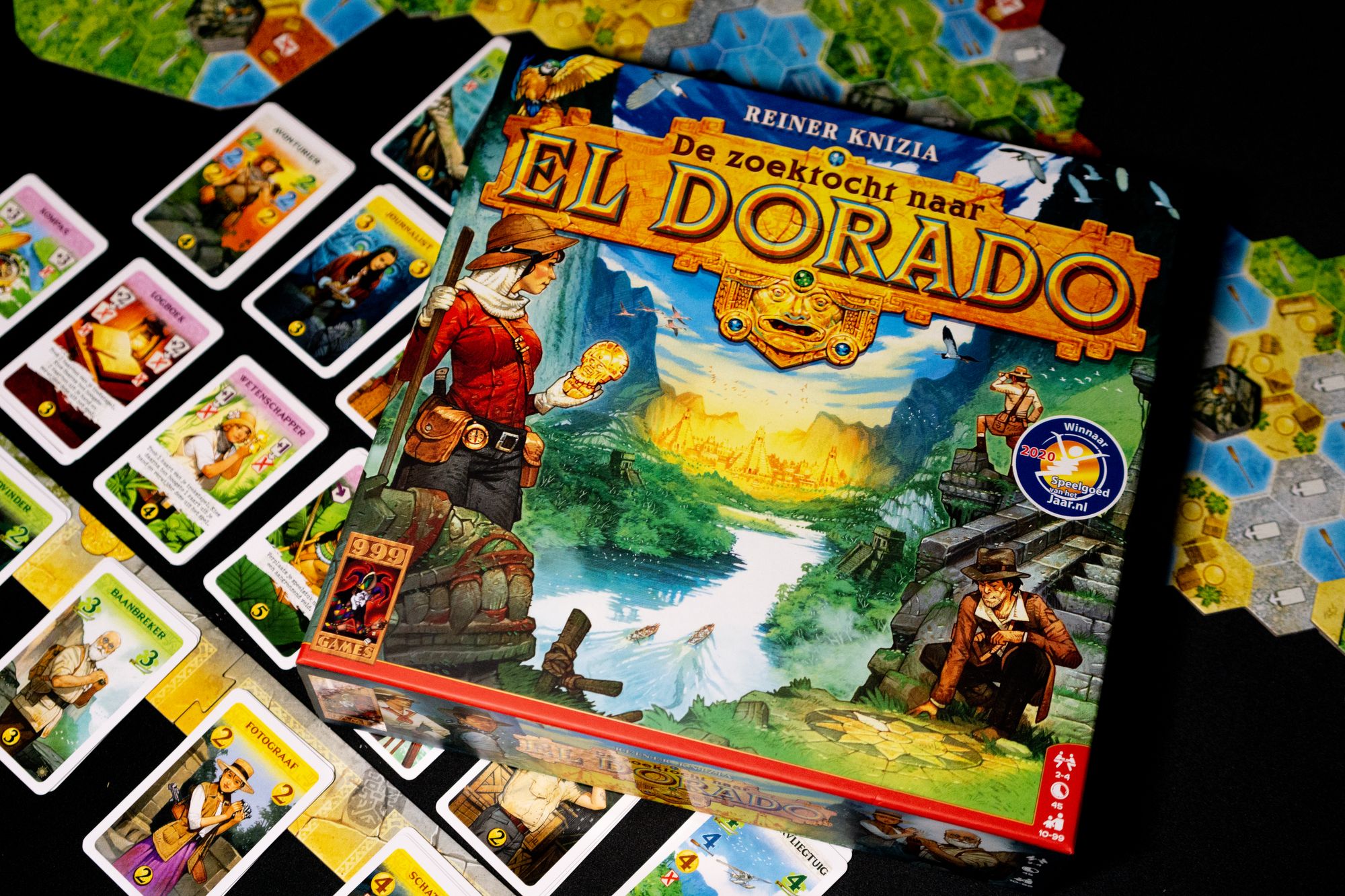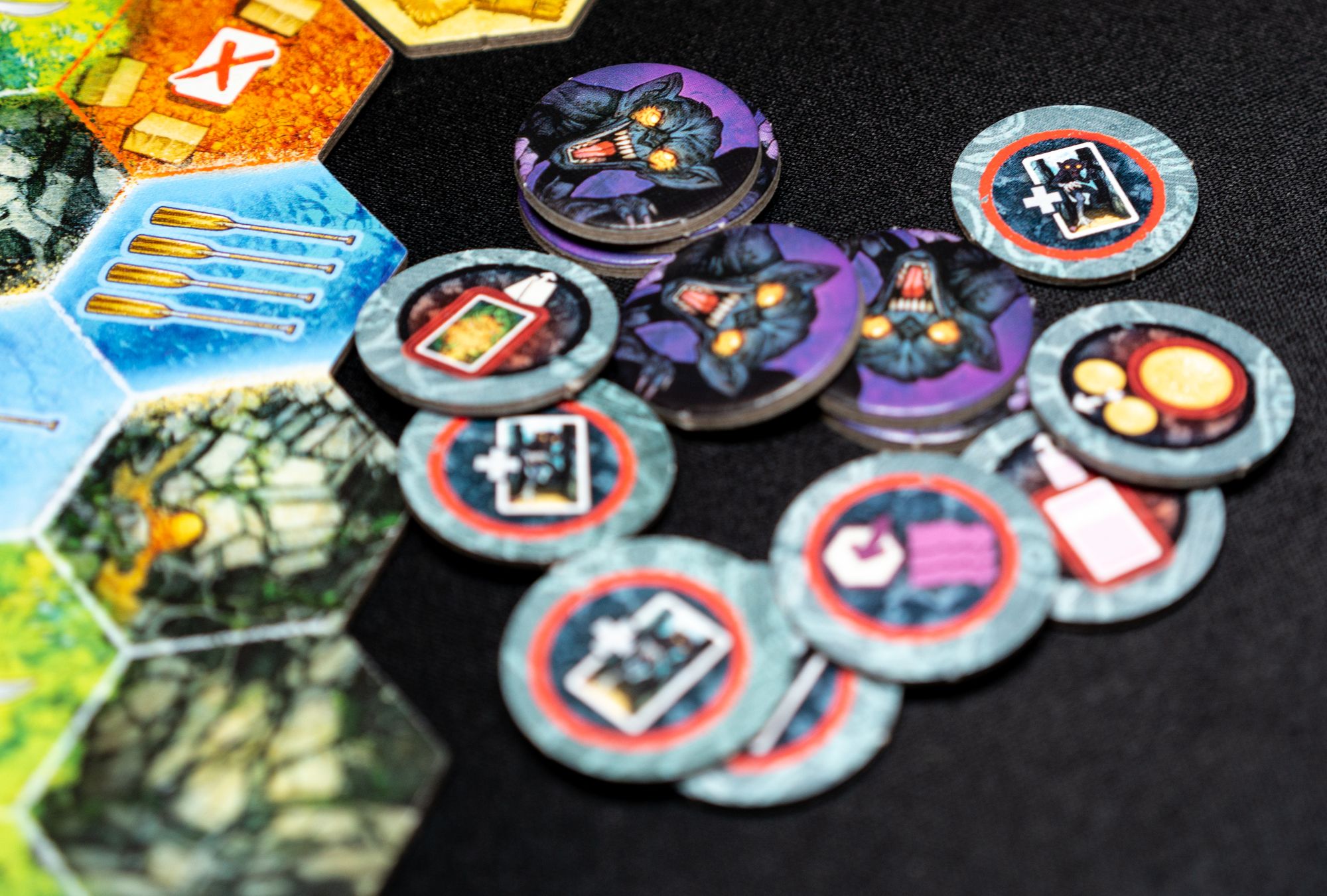 What's New?
The Heroes & Hexes expansion adds a few new elements to the game. It also expands on the elements from the base game to offer more variation.
Expedition cards, Terrain tiles, barriers and Caves
The expansion introduces 4 new expedition cards that you can buy for your expedition for more variety. It also adds new Terrain tiles for more expedition variation, these new Terrain tiles also feature a new terrain type demon spaces. Some demon spaces also act as a tunnel that can be used, but there is a penalty! There are also a few new cave tiles that you mix in with the original cave tiles.
Familiars
New in this expansion are familiars. Each player is dealt one familiar card at the beginning of the game that is added to their starting deck. You can use this familiar card in two ways: you use it for the printed amount of icons and keep it in your deck or you can destroy the card to use the more powerful number of icons.
Heroes
You can now visit the Heroes Tavern during your expedition to recruit a Hero. You can only recruit one hero per game so you'll have to choose wisely. The Heroes are very strong expedition cards that grant you abilities that no other players can utilise.
Curses
On the Terrain tiles you'll find demon spaces. To enter a demon space you don't need to play a card, but you have to draw a curse token for each demon icon on that demon space. These curses have a wide variety of effect ranging from being unable to move onto certain spaces or adding demon cards to your deck. Demon cards have no effect other than to clutter your deck, and thus making you deck less effective. Some curses can be lifted by fulfilling the condition printed on the curse token.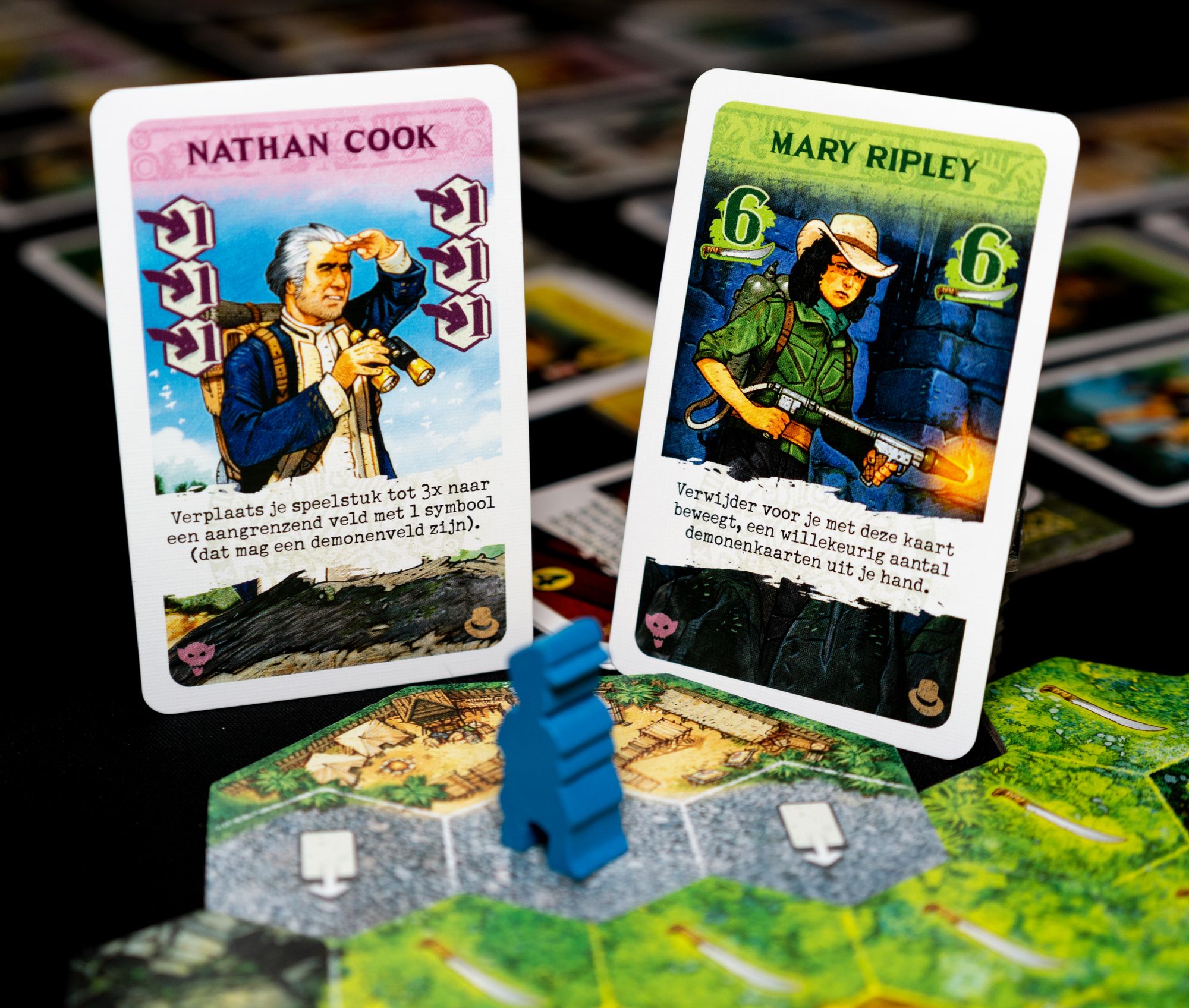 Thoughts
As you could have read in my review for the base game I'm a huge fan of The Quest for El Dorado. Heroes & Hexes adds a few new interesting concepts, some I like better than the other.
I like the addition of new terrain tiles and expedition cards. These change up the way you approach the game and offer more variety without extra rules. The familiars is also an easy addition that kickstart your expedition with a stronger starting deck. Each time this card comes up in your hand you have a new decision wether to play it for its base value or to destroy it for a one time power move.
I also like the addition of Heroes but I do wonder if those are not a bit too powerful. Some can really change the flow of the game and give you a big advantage. I do like the fact that when you reach the Heroes Tavern you get to draw 3 heroes and pick one. This reduces randomness and this way you can pick the best hero for your strategy.
The curses are an addition I'm not to sure about. I like the fact that it gives you a choice: take the shortcut, but you will gain one or more curses or go the long way around. What I don't like is that it adds a bit too much randomness for my taste as some of the curses can set you back big time, while other don't matter that much (depending on the situation). But this of course was intentional because you'll have to choose wisely before entering a demon space. I've read a variant on Boardgamegeek where somebody suggested to just draw demon cards for each demon icon. This removes the randomness but also some of the tension, as you know exactly what will happen.
👍 More terrain tiles, expedition cards, cave tiles and barriers
👍 Familiars are a good way to kickstart your expedition
👍 Heroes can help you in your strategy and have really powerful abilities
👍 Adds more depth with little rules overhead
➖ Some Heroes seem too powerful in comparison to others
➖ Curses are a bit to random for my taste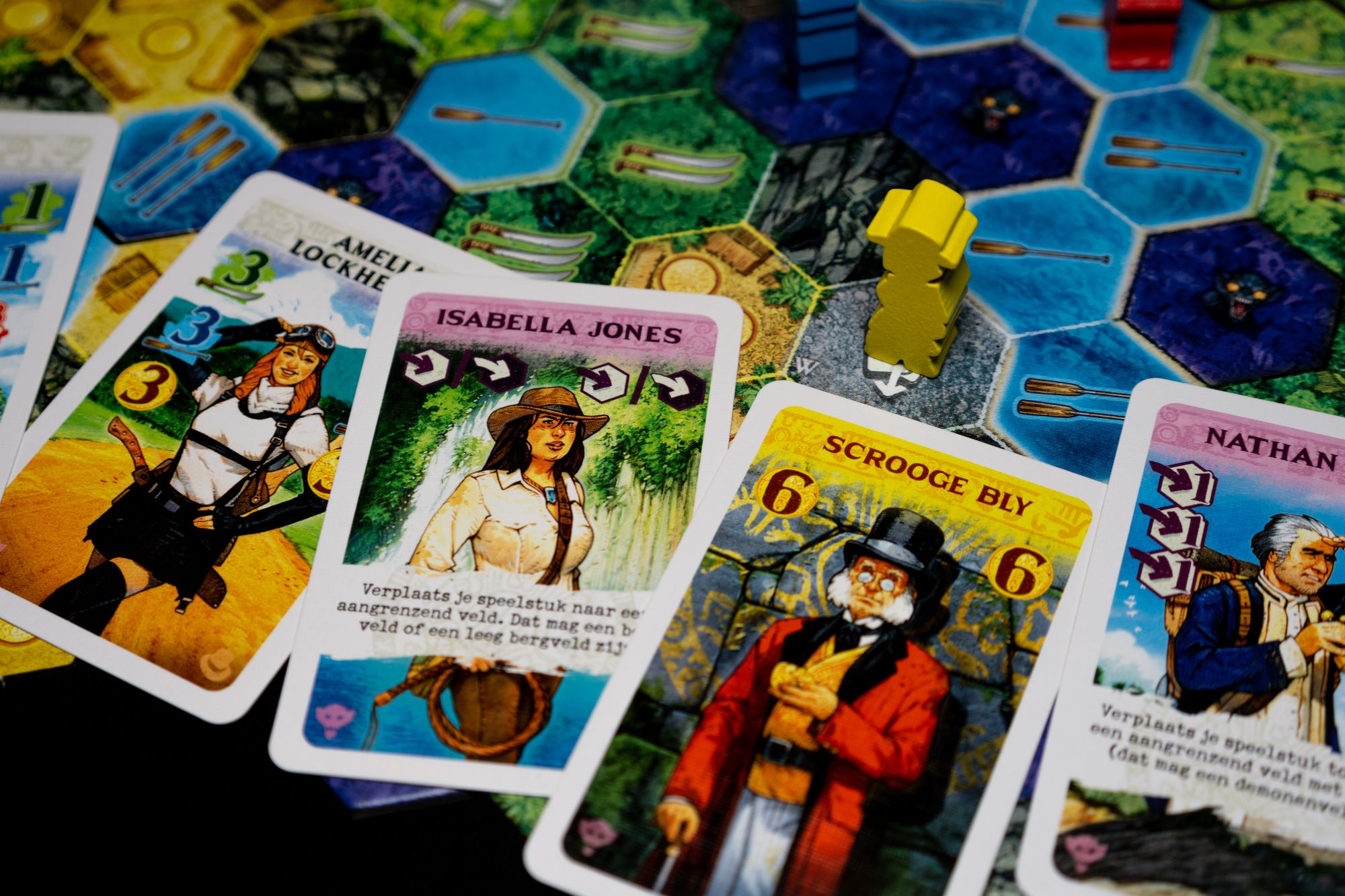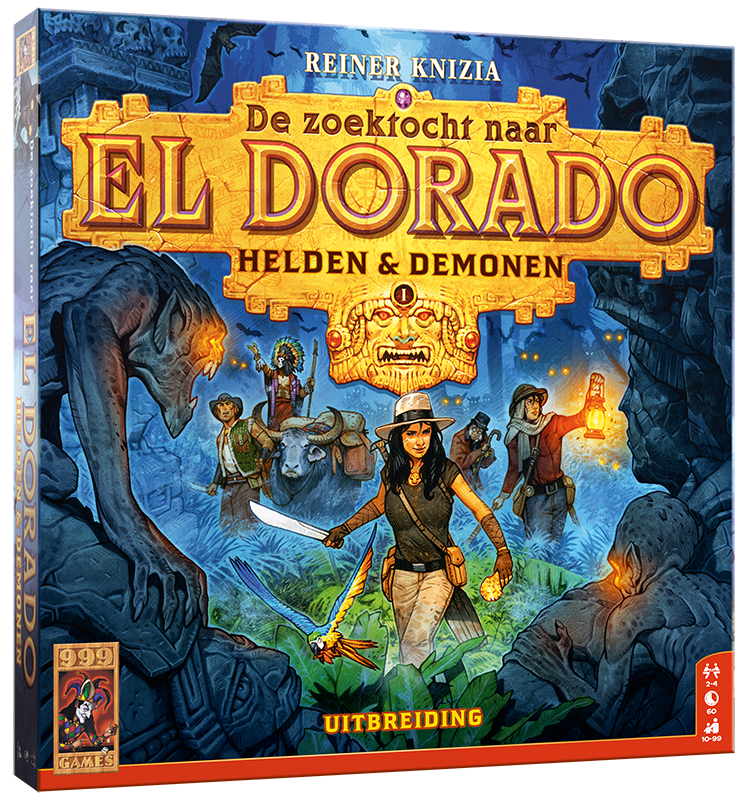 The Quest for El Dorado: Heroes & Hexes
Alternative title: De zoektocht naar El Dorado: Helden & Demonen

If you're a real fan of The Quest for El Dorado and you want to spice up the base game or want some more depth definitely check out the expansion. If you only play it occasionally it's not an essential expansion as the base game offers plenty of variation. If you don't like randomness then you'll probably don't like the the curses introduced by this expansion.

Rating: ★★★★★★★☆☆☆ (7/10)
View on Boardgamegeek