Z-A Challenge: November '21 Update
I managed to play quite a bit in November as you can see below. We're currently at 4%, still a long road to go, but considering we only had half a month it's a pretty good start!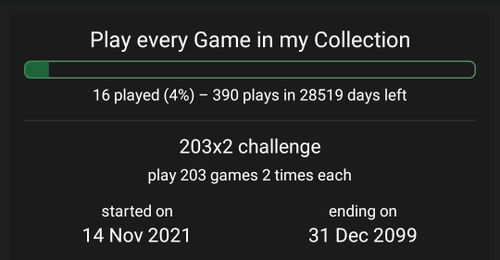 We're playing through our entire Collection from Z-A. Read more on this challenge in our introduction post:
Collection Updates
Games added:
Furnace
Rolling Realms
Ohanami
Fantastic Factories + Expansions
Valeria: Card Kingdoms + Expansions

Games sold:
None.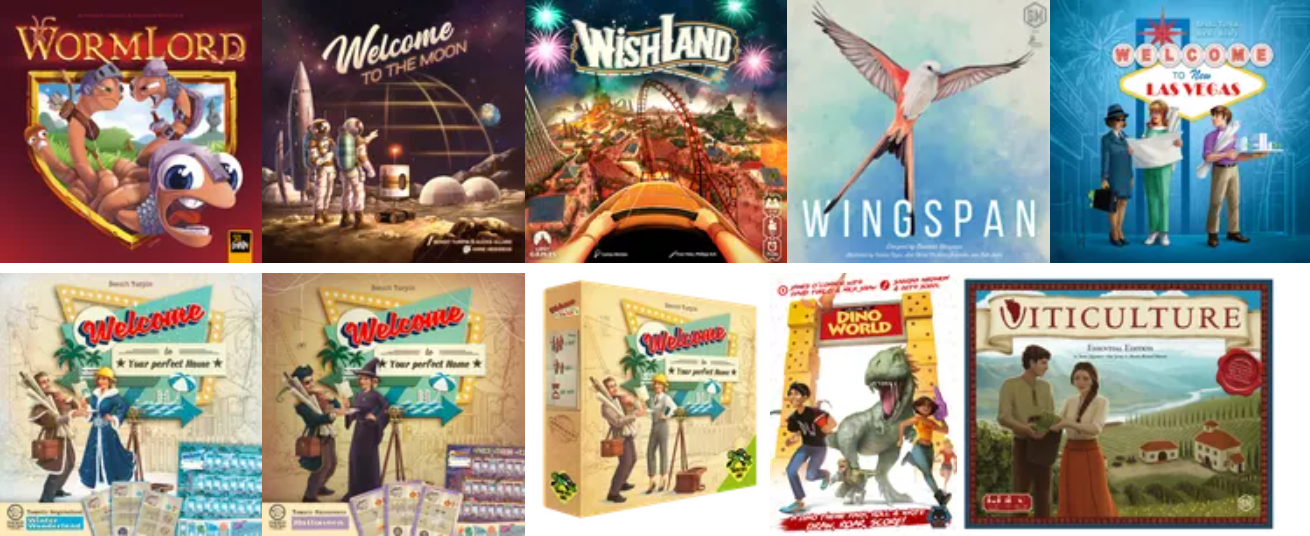 Challenge Plays:
Awesome
Welcome to the Moon x3 (11 all-time)
Wishland x2 (6 all-time)
Welcome to Dino World x2 (11 all-time)

Enjoyed
Welcome to New Las Vegas x2 (13 all-time)
Welcome To... x3 (23 all-time) (1x Base Game, 1x Halloween, 1x Winter Wonderland)
Wingspan x2 (11 all-time)

Didn't Impress
Wormlord x4 (6 all-time)
Viticulture Essential Edition x2 (7 all-time)
Looking Ahead:
We just started with the letter 'V' and this will be the first test of our discipline. We have two unplayed games with a V, Vinhos and Valeria Card Kingdoms. We also have a bunch of expansions for VCK so I'm curious what these two titles will do to our overall progress. I hope we can keep the trend up of finishing a letter a month. Also December might be a bit of a slow month because of the Holidays.