Z-A Challenge: February '22 Update
February was a month of pretty heavy games. I'm now at 20% for this challenge which is quite a milestone. Biggest surprise is Tang Garden, which I remembered not liking very much but the opposite was true. Also again a lot of new additions but I already have a few games on the sell pile that I will try to sell soon.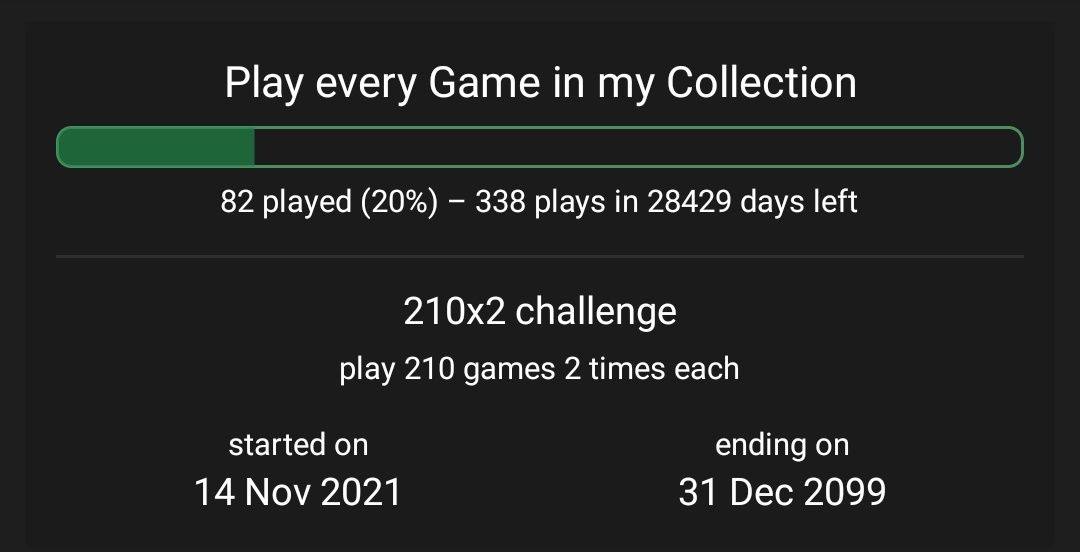 We're playing through our entire Collection from Z-A. Read more on this challenge in our introduction post:
Collection Updates
Base Games added:
Rovers van de Noordzee: Helden uit het Noorden
Great Western Trail (Second Edition)
Clank!: A Deck-Building Adventure
Honey Buzz
Ticket to Ride: Nordic Countries

Games sold:
None
Challenge Plays:
Awesome
Terraforming Mars x2 (12 all-time)
Teotihuacan: City of Gods x6 (9 all-time)
Tekhenu: Obelisk of the Sun x2 (6 all-time)
The Taverns of Tiefenthal x2 (11 all-time)
Streets x2 (4 all-time)
Spirit Island x2 (12 all-time)

Enjoyed
Ticket to Ride: Nordic Countries x2 NEW!
Tang Garden x3 (6 all-time)
Tawantinsuyu: The Inca Empire x2 (4 all-time)
Sushi Go! x2 (3 all-time)
Splendor x2 (33 all-time)

Didn't Impress
Tembo x2 NEW!
Looking Ahead:
The next games lined up for the challenge are a few lighter and shorter games. So I'm expecting good progress in March. With 80% still remaining for this challenge I need to find a way to speed it up. At this rate it will take me another full year to finish the challenge. Let see where we're standing at the end of march!