SPIEL '22: Day 2 - Meeting Time!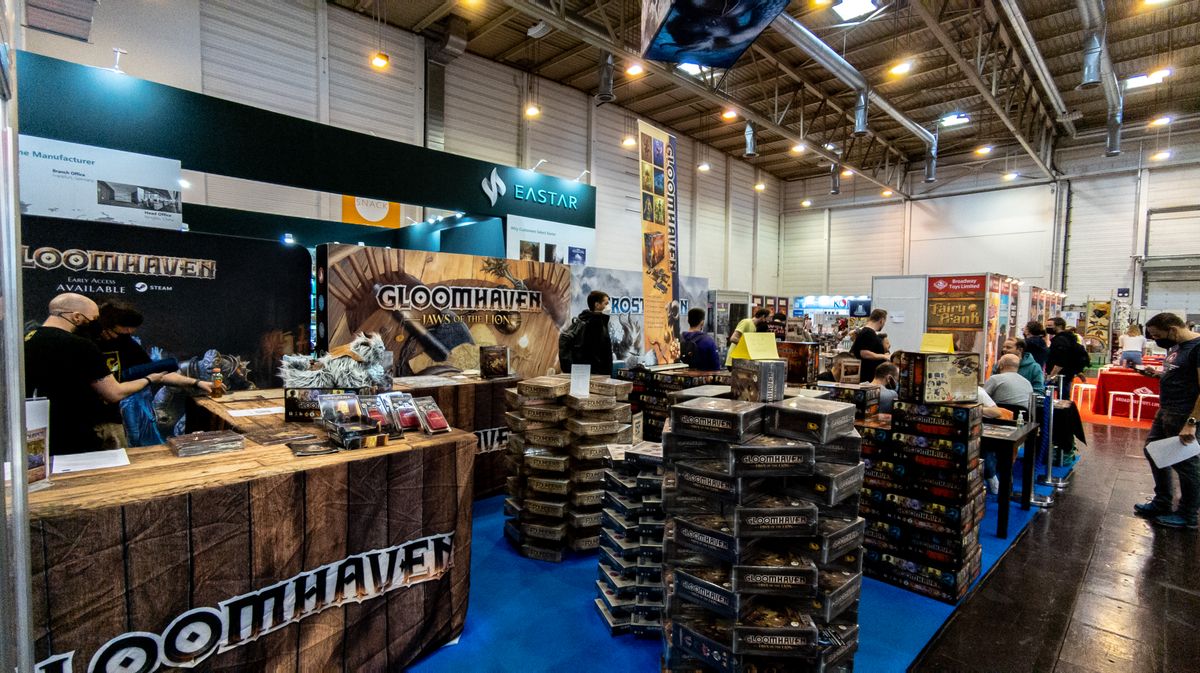 Friday was the last day of SPIEL for us. I planned a few meetings this day with publishers to talk about their new and upcoming releases! But before those meetings, we finally managed to find the press entrance so we could enter the halls a bit earlier. The only thing I still wanted to get was Great Western Trail: Argentina, so I queued up immediately for that one.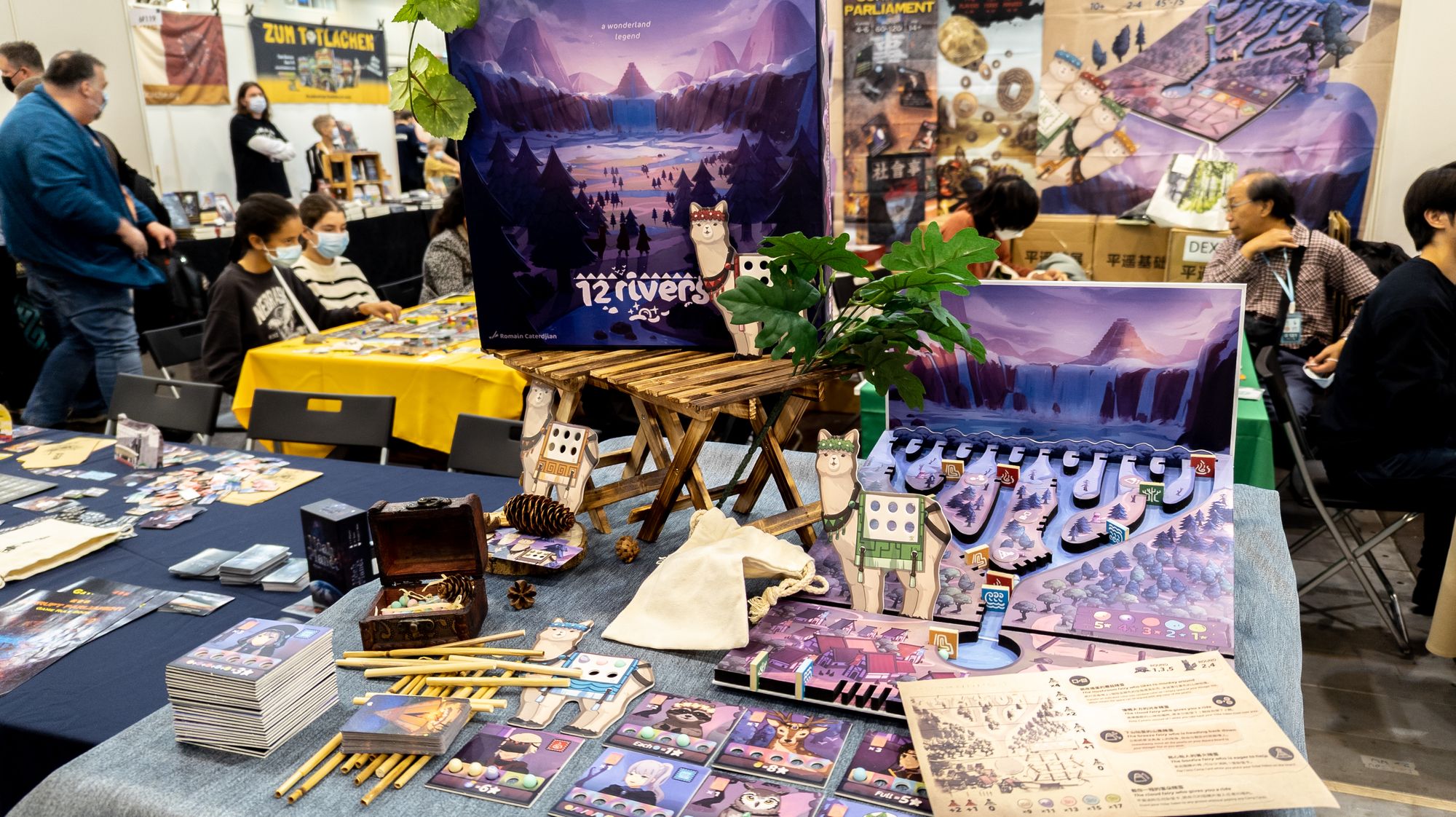 The first meeting we attended was with Allen from BGNations, a small publisher based in Taiwan. They have some exciting games in their portfolio that are unknown in the Western markets. This year's release, 12 Rivers, looks stunning on the table; I'm looking forward to covering that one on my channels.
BGNations shared their booth with other Asian publishers, and Allen also introduced us to some of their games. I hope to cover these soon on my channels.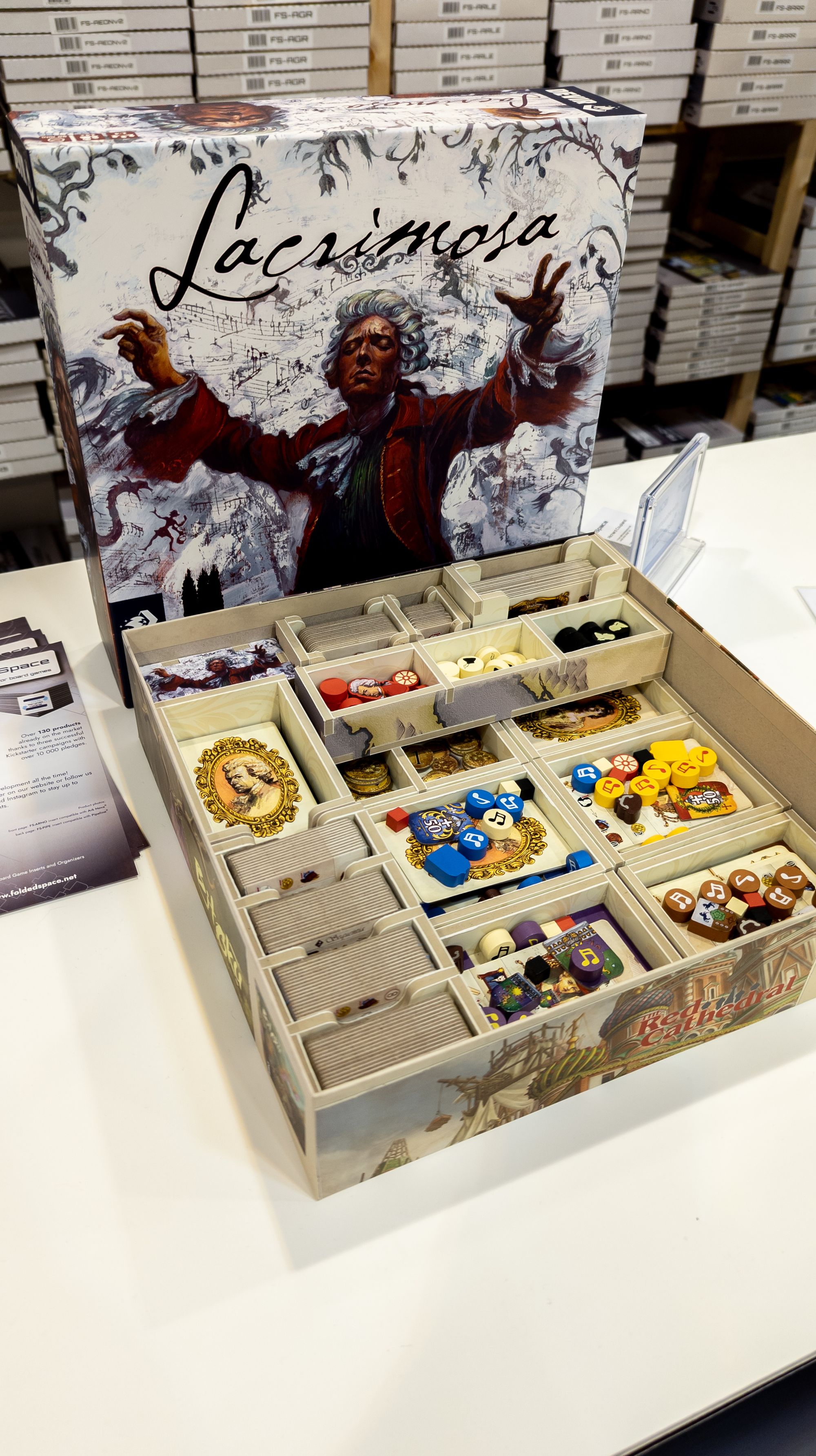 I have a very productive partnership with Folded Space already, so while we were both at SPIEL this year, I stopped by their booth to finally meet in real life. It was an absolute pleasure chatting with Liz, who showed me some of their latest inserts. For example, this color-printed insert for Lacrimosa looks fantastic! Liz also told me they have talked to publishers at the fair and hope to have more color-printed inserts in the future since they need to partner up with publishers to use the artwork from the game. At the booth, they also had a large poster where visitors could write down games they wanted inserts for, which was an original idea to interact with the visitors. It also shows that Folded Space listens to its customers.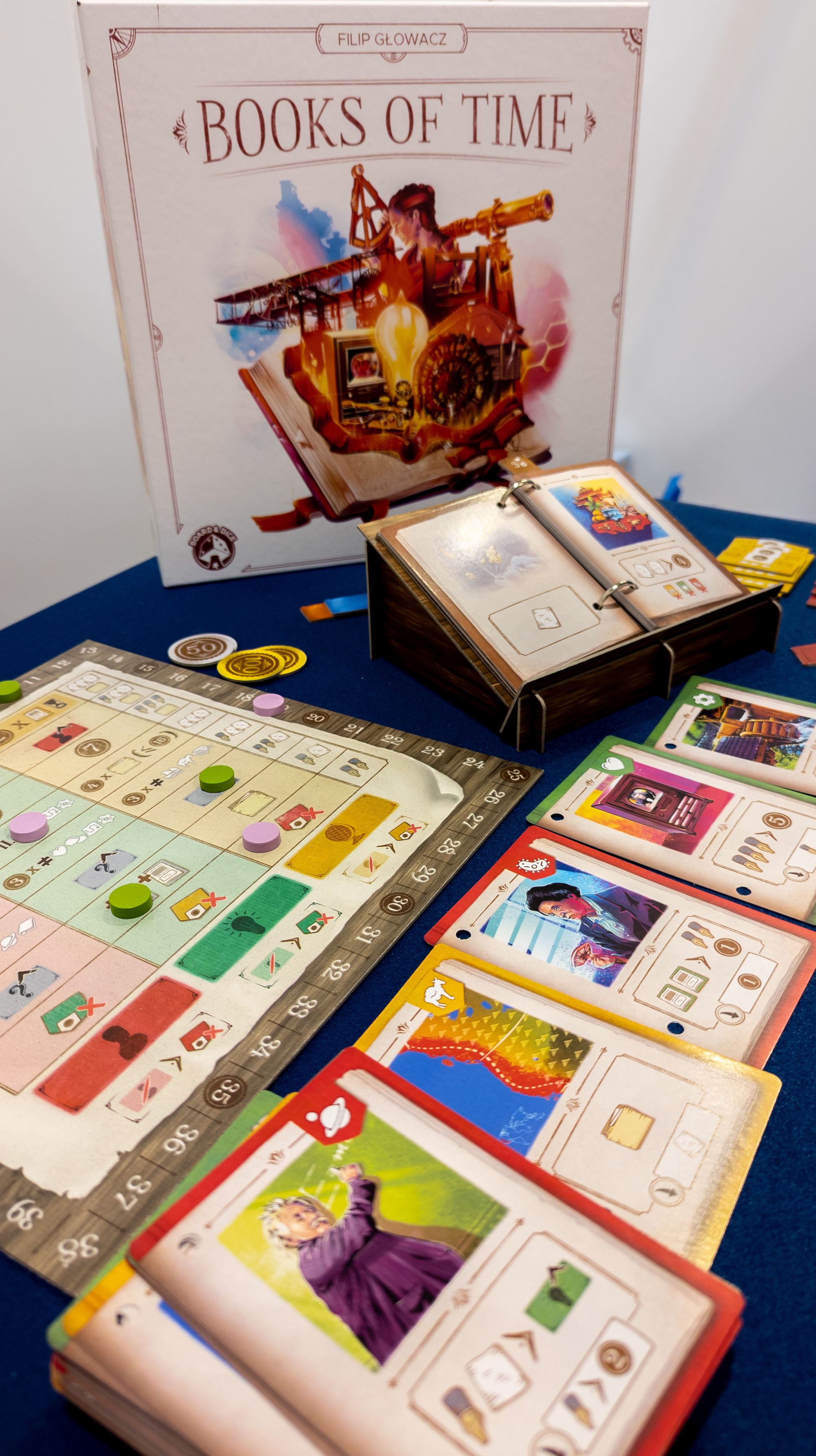 After Folded Space, we had the pleasure of meeting with Ola from Board & Dice. We like the Board & Dice games and own almost all of them. Meeting with the publisher behind those games means a lot to me. Ola was a pleasure to chat with, and we got an introduction to their games and their plans for the future, including a sneak-peak at next year's release, Books of Time. In this game, you're writing books by adding pages to an actual page binder, and you can activate and flip through the pages to use various actions—some exciting mechanics in this new game by Filip Glowacz. Ola also introduced us to the new book of Adam Kwapiński about game design, and we've received a sneak-peak into chapter 1. The book will be launching around November 2022. Ola also prepared a goodie bag with a cool Board & Dice mug, and some chocolate.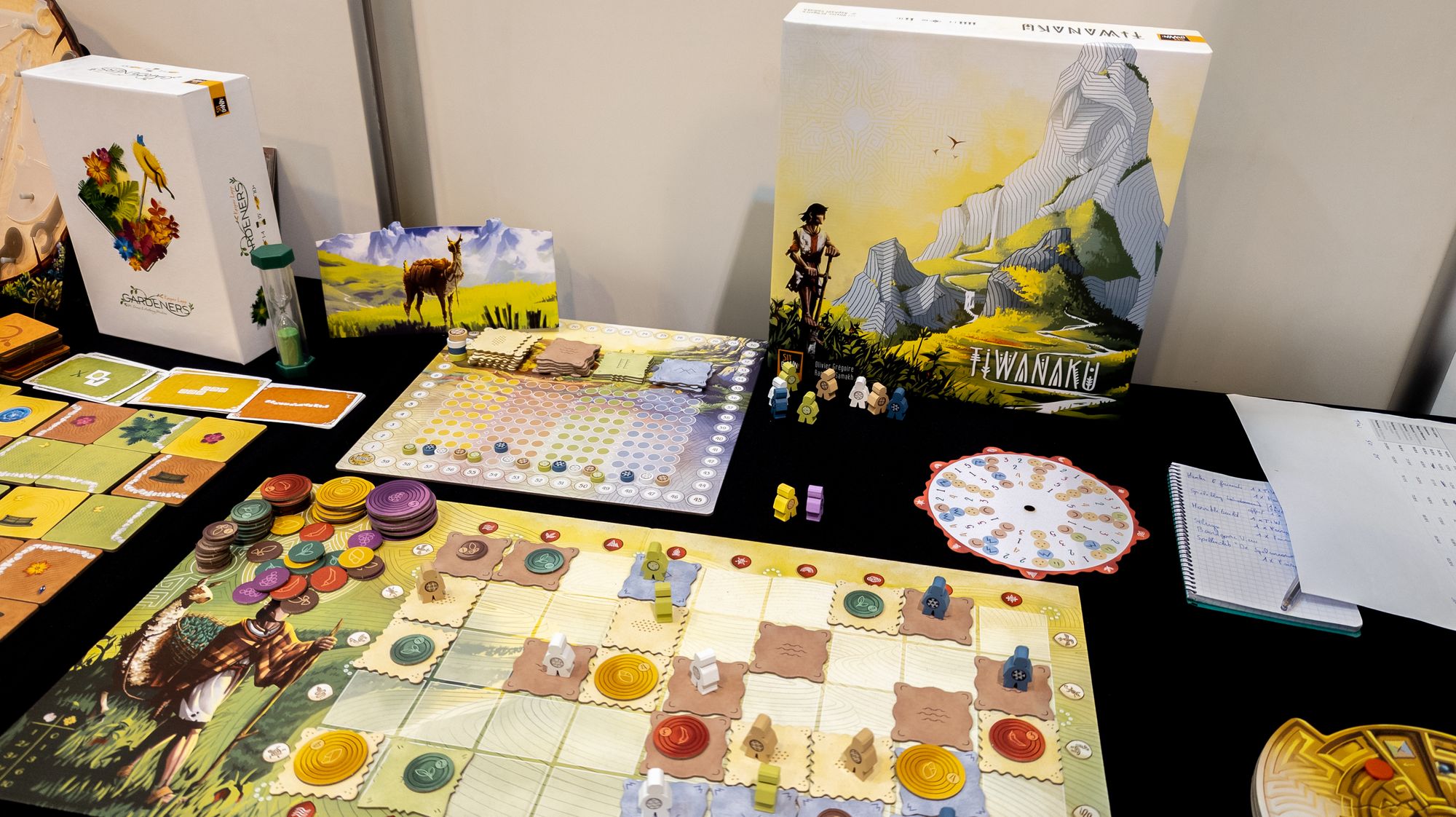 The last meeting of the day was with Sophie from Sit Down! She gave us an overview of all their latest and upcoming games. In Tiwanaku, you lead your tribe into unknown territory in search of new lands to cultivate. Your goal: To explore regions and draw outlines to develop cultures according to the customs and legacies of Pachamama. If you honor Her by respecting the great principles of diversity and complementarity, Nature will reward you; otherwise, you will suffer his wrath. In this race, risk-taking, deduction, intuition, and a good sense of timing should allow you to get through. Gardeners is a simultaneous cooperative game played silently and in real-time. Redwood is a game of movement estimations and angle of view where players have to take pictures of wild animals to compose the most beautiful panorama. The game is for 1 to 4 players, ages 10+, and the games last about 45-60 min. It is on Kickstarter right now if you want to get it yourself! We also got a sneak-peak at Maps of Misterra, an upcoming game where you play as cartographers that has some neat interactions! Note that it is still a prototype.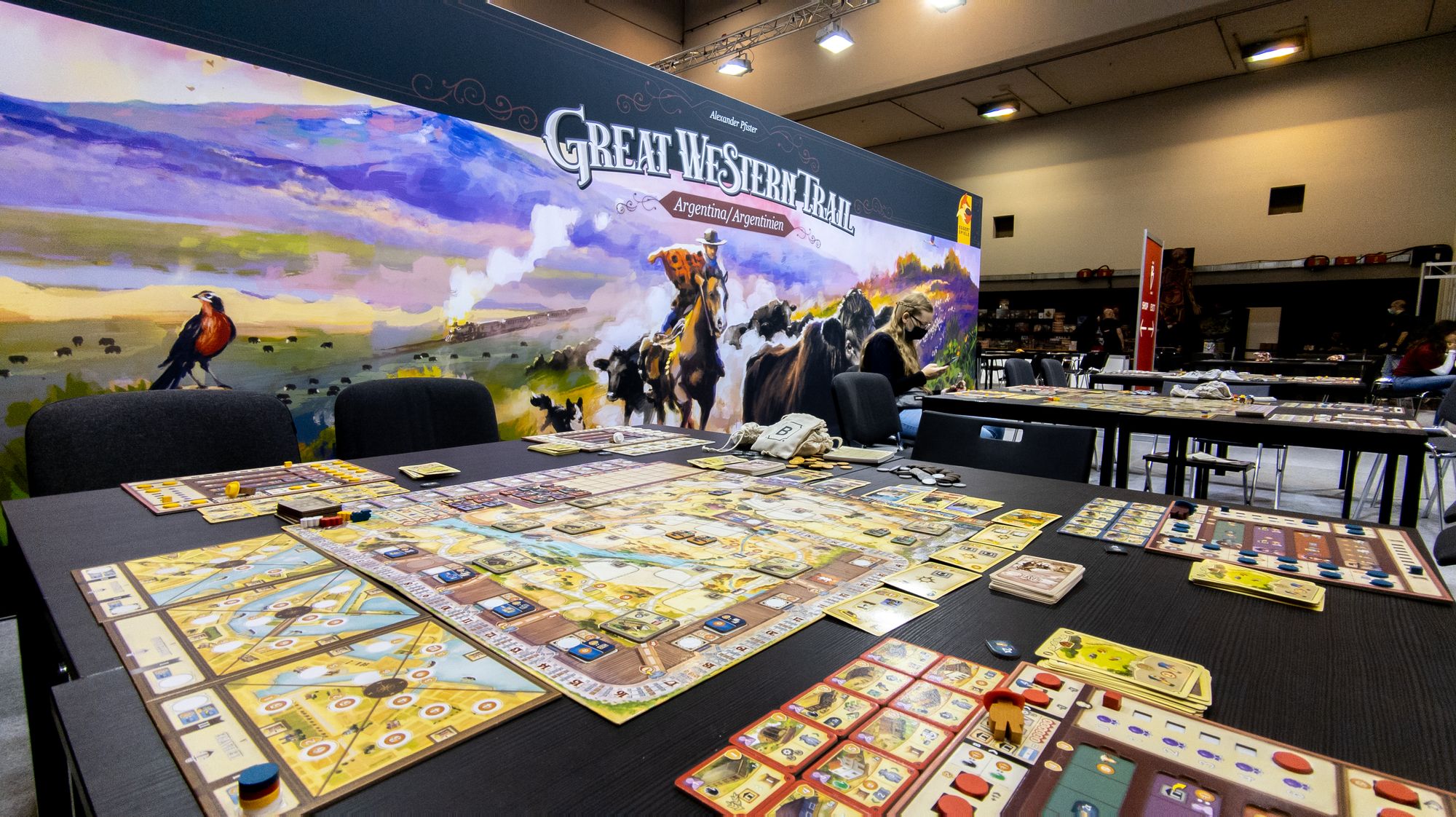 Between meetings, we played a quick game of Splendor: Duel, which was pretty fun! Unfortunately, it was no longer for sale on Friday; luckily, we have plenty of games to enjoy in the coming days, as you can see in the picture above! As said, this was our last day of SPIEL, and we cherish the moments until next year's SPIEL as it is truly something special. I hope you've enjoyed these reports and I'll see you next year.
Checkout even more pictures of SPIEL '22 in the Photo Report: