Top anticipated games of 2022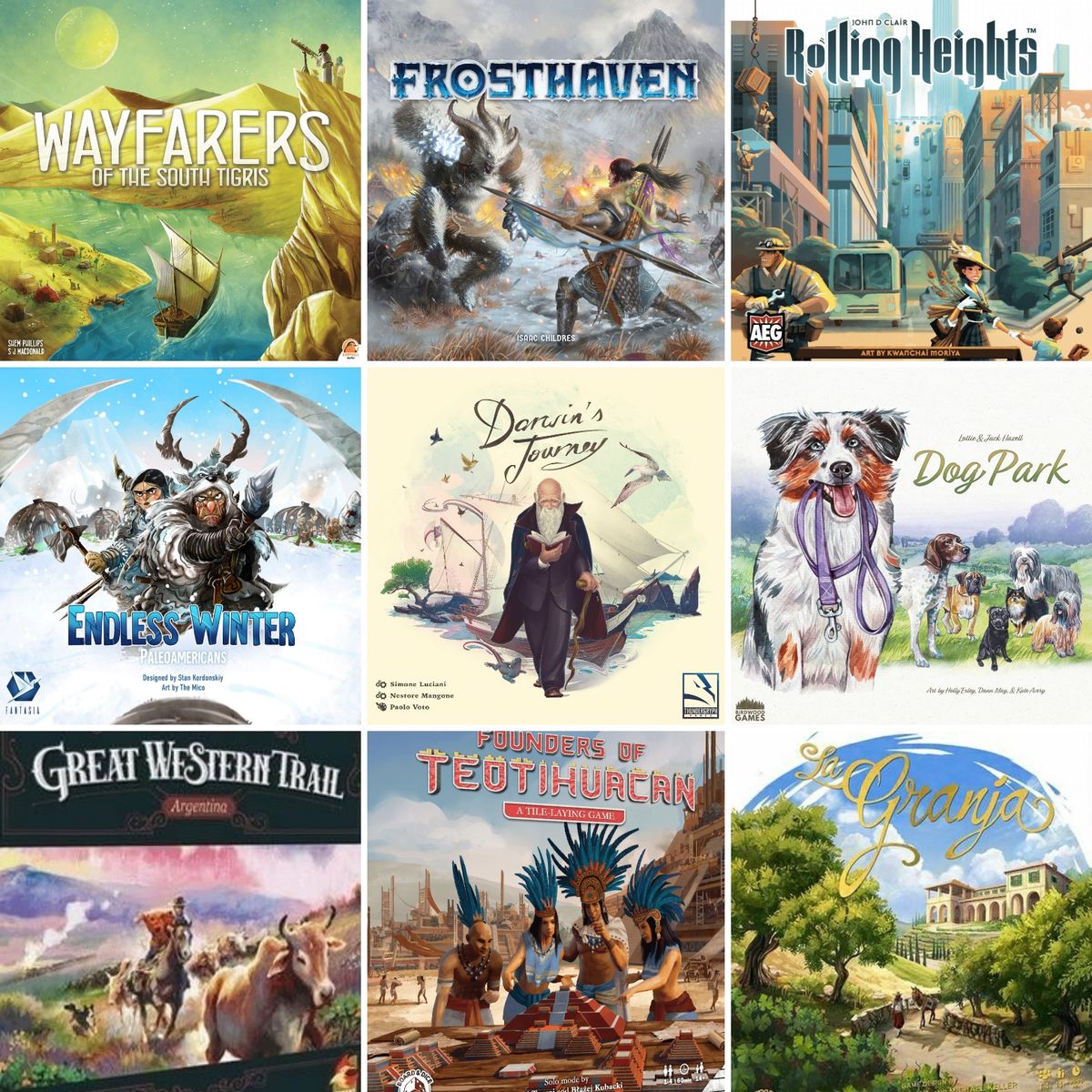 In this list I will talk about 9 games that should be coming out in 2022 that we're most excited about. I said should, because of the current shipping and production delays some of these titles might get pushed into 2023. This is definitely not a definitive list, but these are some of the titles I'm excited about.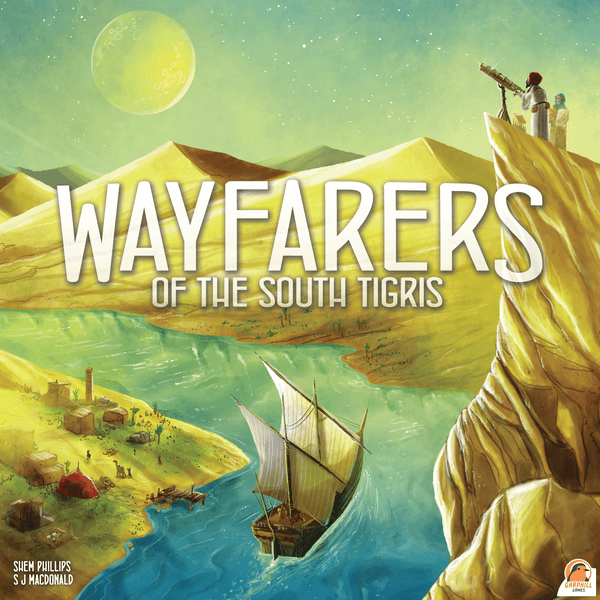 With the last Viscounts of the West Kingdom expansions going onto Kickstarter soon the West Kingdom series is complete. This means that no new games/expansions will be added to that trilogy. However Garphill Games made sure we we don't have to guess long on what's next, because they have already announced their new series named: Of the South Tigris. Again this series will consist 3 base games and their titles are: Wayfarers of the South Tigris (2022), Scholars of the South Tigris (2023) and Inventors of the South Tigris (2024). Garphill Games have a pretty good track record for delivering games on schedule, so I expect to see Wayfarers releasing in 2022 just as they announced it. We don't know much about these new titles but they have announced it will be focused on dice mechanics (dice placement, dice workers etc.).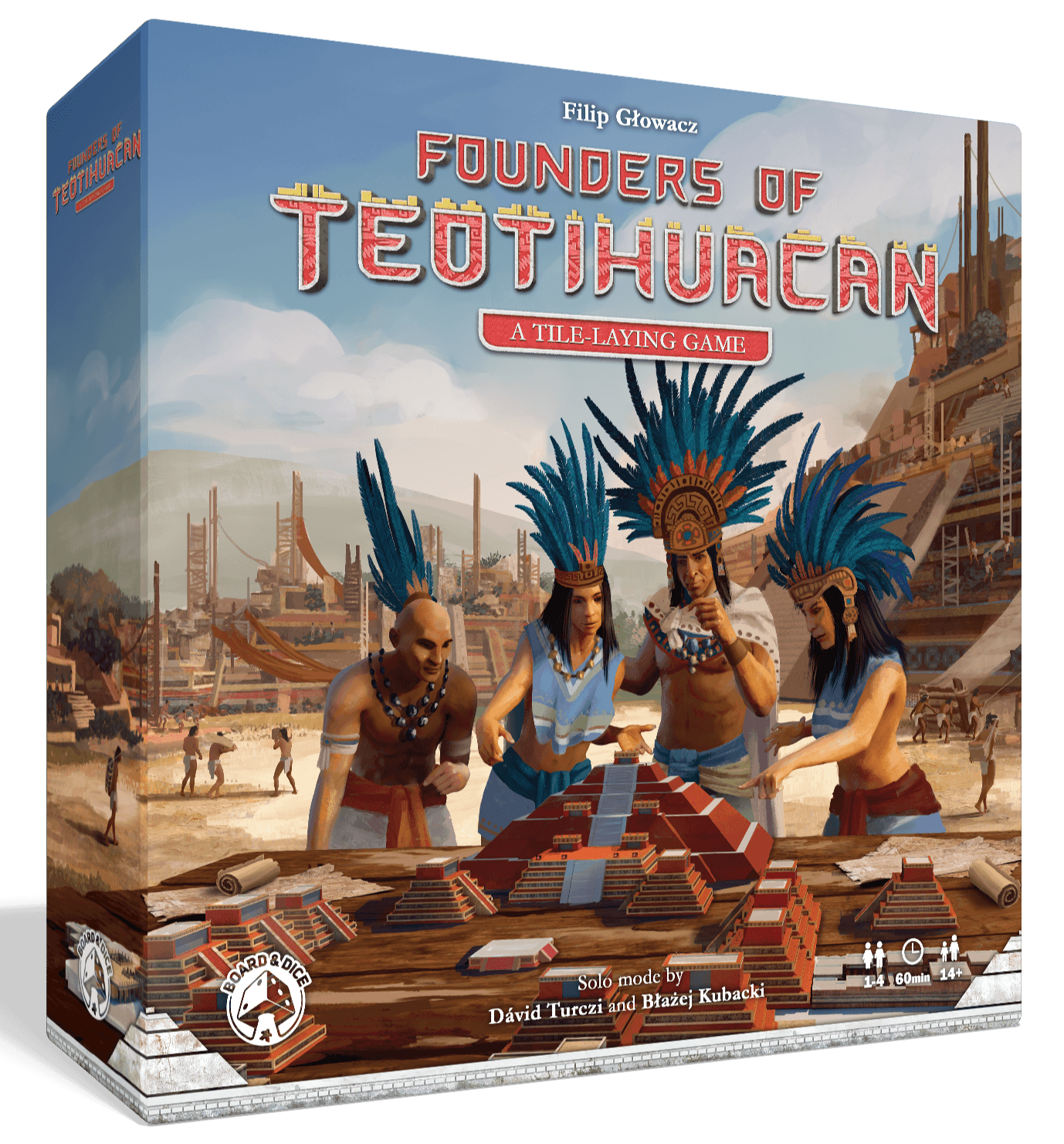 Board&Dice have quickly become one of our favourite publishers for their medium-heavy euro games. One of their earlier hits was Teotihuacan and Founders of Teotihuacan is a spiritual successor of former game and the subtitle reads: A Tile-Laying Game. Going just off the prototype images available on various websites this seems to be a lighter affair than its predecessor. It seems to involve various Tetris shaped pieces that you must place on your own player board. As a big fan of the original Teotihuacan I'm curious how this game turns out.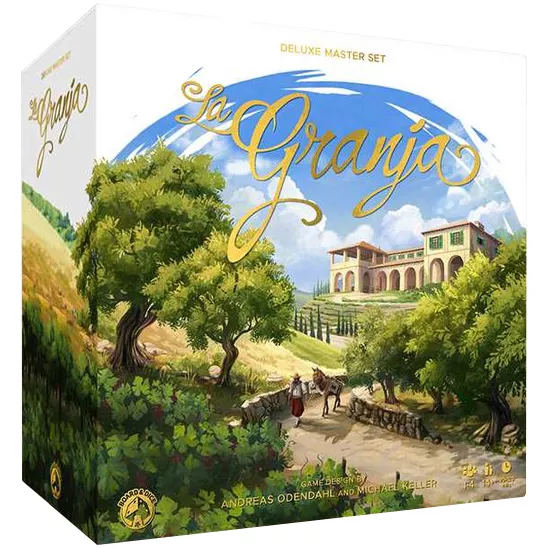 The third title on our list is another new release from Board&Dice: La Granja: Deluxe Master Set. While technically this not being a completely new game, I'm still excited for it! This new edition of the original La Granja has all new art, new components and various new modules that change up the game. Our introduction with the designer, Andreas Odendahl, was with Cooper Island. After that we've also bought the original La Granja and we both like those games. However we're not a fan of the art of the current La Granja, so we hope this new edition will fully convince us of this great game!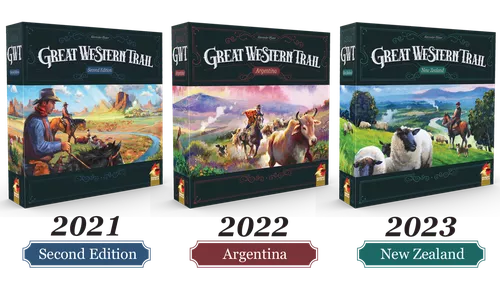 The original Great Western Trail by Alexander Pfister immediately stole our heart. Last year Eggertspiele announced a second edition of the original game with all new components, art and other tweaks. They also announced two new games in that same line Great Wester Trail: Argentina (2022) & Great Western Trail: New Zealand (2023). The original second edition still hasn't hit wide distribution yet, since we're still waiting for our pre-order copy. So it's possible we won't see GWT: Argentina before 2023 but either way we are really hyped for this new line of GWT games.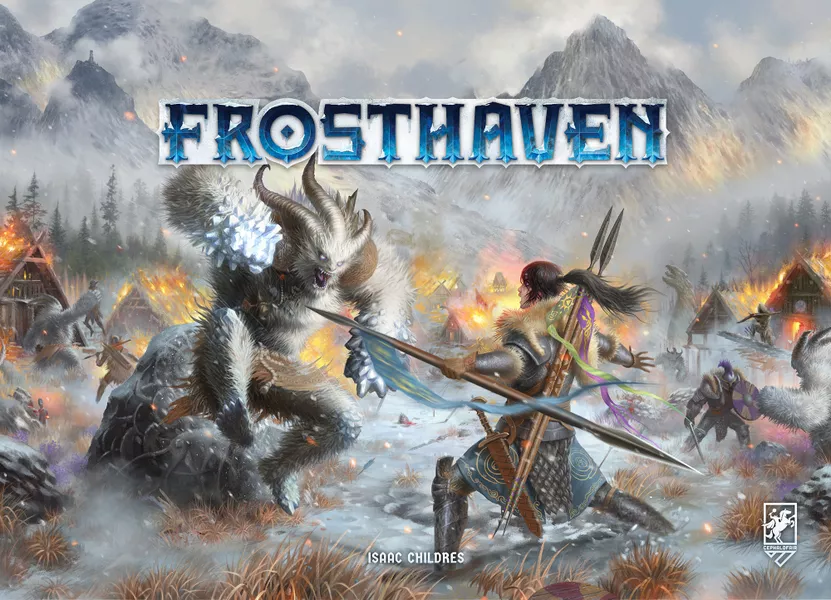 Our Gloomhaven campaign has been hit with a bit of a stale mate because of the pandemic. However we should be nearing the end of that campaign, and then we hope we can dive directly into Frosthaven which promises an even bigger and more epic experience as it's prequel. I absolutely love the mechanics and progression in Gloomhaven and Frosthaven introduces various new elements to an already epic experience. I'm most curious about the town building aspect in Frosthaven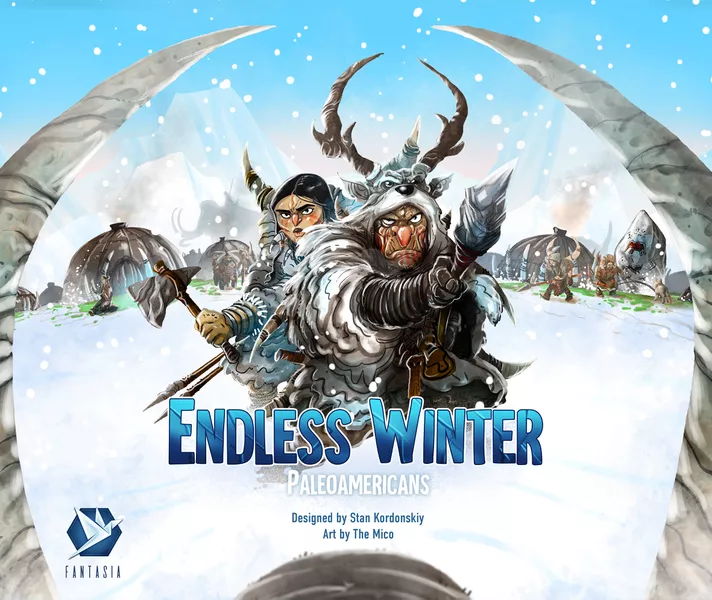 The Kickstarter for Endless Winter: Paleoamericans launched in 2021 and they hope to deliver in 2022. The designer has worked on various other hit games and the spectacular art bij The Mico made me back this game. A whole list of mechanics are mixed into this game including Worker Placement, Deck Building, Area Majority and Set Collection. The Kickstarter also included a bunch of expansions so I really hope this game will be a hit!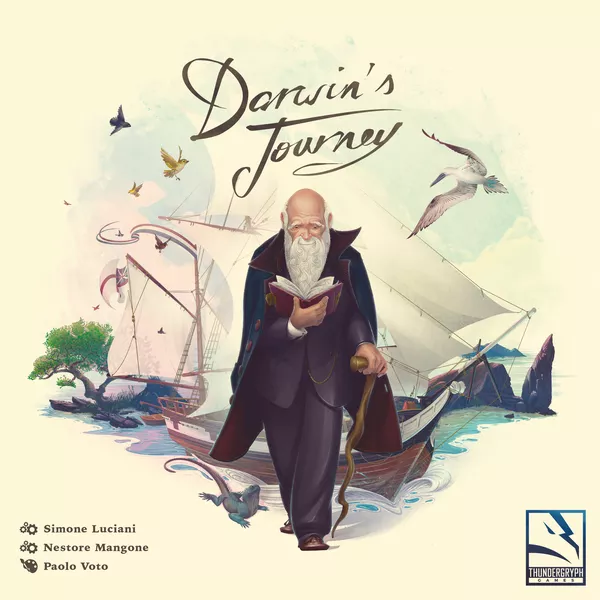 ThunderGryph Games mainly stand out for me because of their fantastic artwork. Darwin's Journey is no exception to that. The combination of art and the designer, Simone Luciani (Tzolk'in, Marco Polo, Grand Austria Hotel) should make this a sure hit. Early previews seem to agree with that as it's currently rated with a 8.0 on Boardgamegeek. The theme is a big plus as well. Having launched their Kickstarter in 2021, let's hope ThunderGryph can deliver Darwin's Journey in 2022.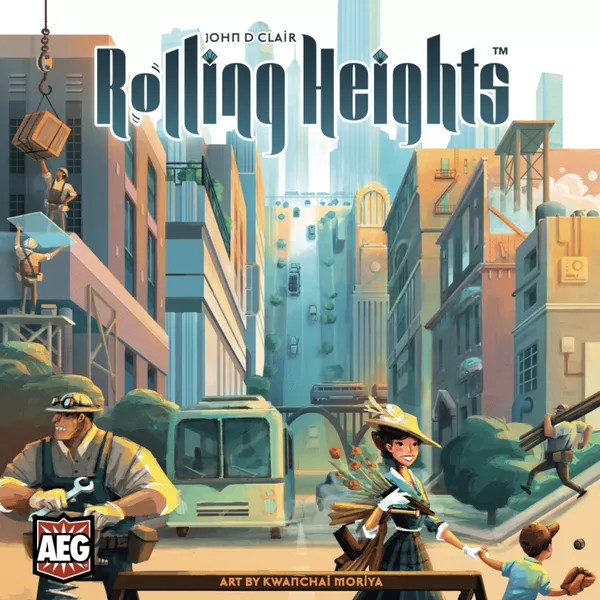 In 2021 I bought a game called Cubitos by designer John D Clair. Inside the box there was a little flyer promoting the game Rolling Heights and its Artwork immediately caught my attention. Since that moment this has been on my to watch list, while I do know nothing about it I am really curious about the prototype images that have been popping up now and then. I really like Space Base and Cubitos from the same designer, so lets hope Rolling Heights will impress us just as much. Rolling Heights will be debuting on Kickstarter on Feb 8th.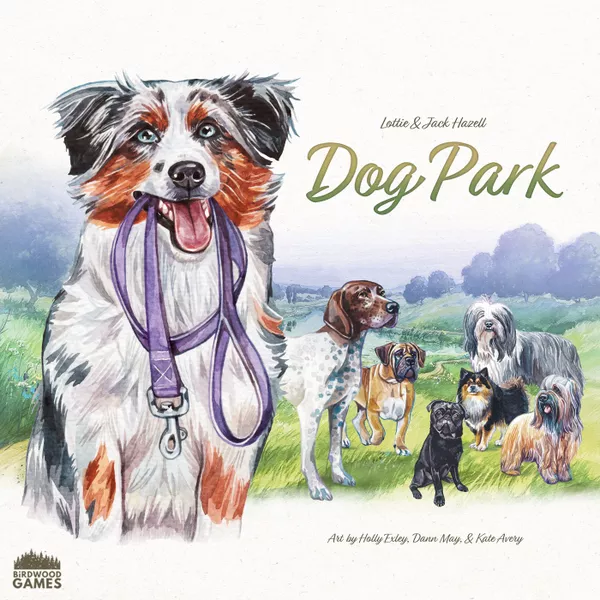 I absolutely love dogs, and when Dog Park launched on Kickstarter I did not hesitate to back it. Dog Park by first time designers Jack Hazell & Lottie Hazell and self published under the Birdwood Games brand is absolute treat to your eyes. The game features more than 200 different dog breeds all with beautiful unique art. The gameplay seems a bit light, but I really hope this becomes the next Wingspan but with dogs.